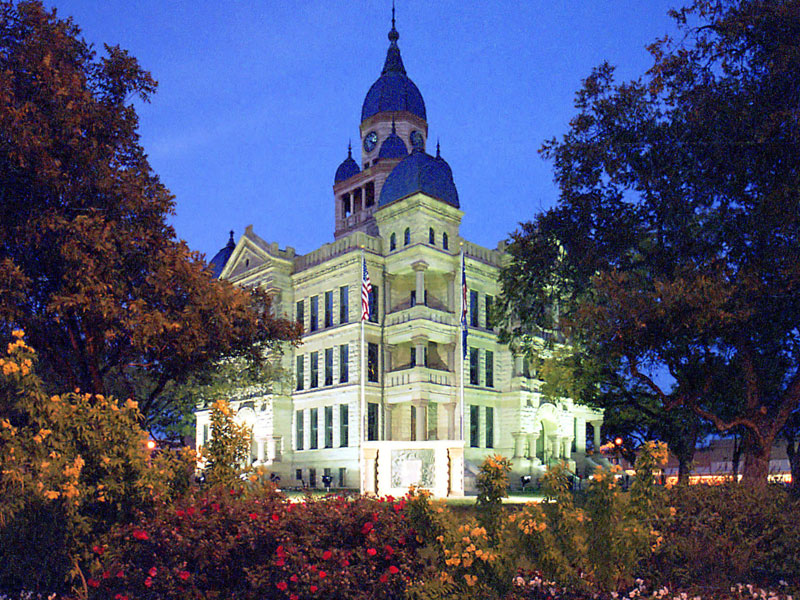 Denton County is the largest county by population in Texas with 30,115,864 people and is also among the safest counties in the US with 0.09 per 1,000 residents crime rate.
The county sits atop a portion of the Barnett Shale, a geological formation believed to contain large quantities of natural gas.
With an average growing season of 226 days, it is a good area for general crop and livestock production. The Elm Fork of the Trinity River flows through the east central part of the county. It was dammed in the 1920s to form Lake Dallas, which has since been joined with Garza–Little Elm Reservoir to form Lewisville Lake, a moderately large reservoir with over 233 miles of shoreline Denton is home to University of North Texas, Texas Women's University, and Texas Christian University. You will see the artist side of the city of Denton at the Patterson-Appleton Arts Center.